These step-by-step instructions demonstrate how to schedule online classes & meetings in RingCentral using the RingCentral Meetings app. RingCentral Meetings works similarly on Windows, Mac, iOS, and Android.
Open the RingCentral app on your computer, tablet, or smartphone and log in with your Queens email address & password if prompted. RingCentral should already be installed on all Queens computers.
To install RingCentral on your tablet or smartphone, search for RingCentral on your device's app store and install it like any other app.
To install RingCentral on your Windows or Mac computer, visit the RingCentral download page then follow instructions to install the app on your computer.
Click the 'Video' tab and then the "Schedule" button.
Select your meeting options as follows
1. Enter the name of your online class or meeting
2. If this is a recurring meeting, select that option so the meeting link will be available on an ongoing basis. If this is a one-time meeting, enter the date & time information here.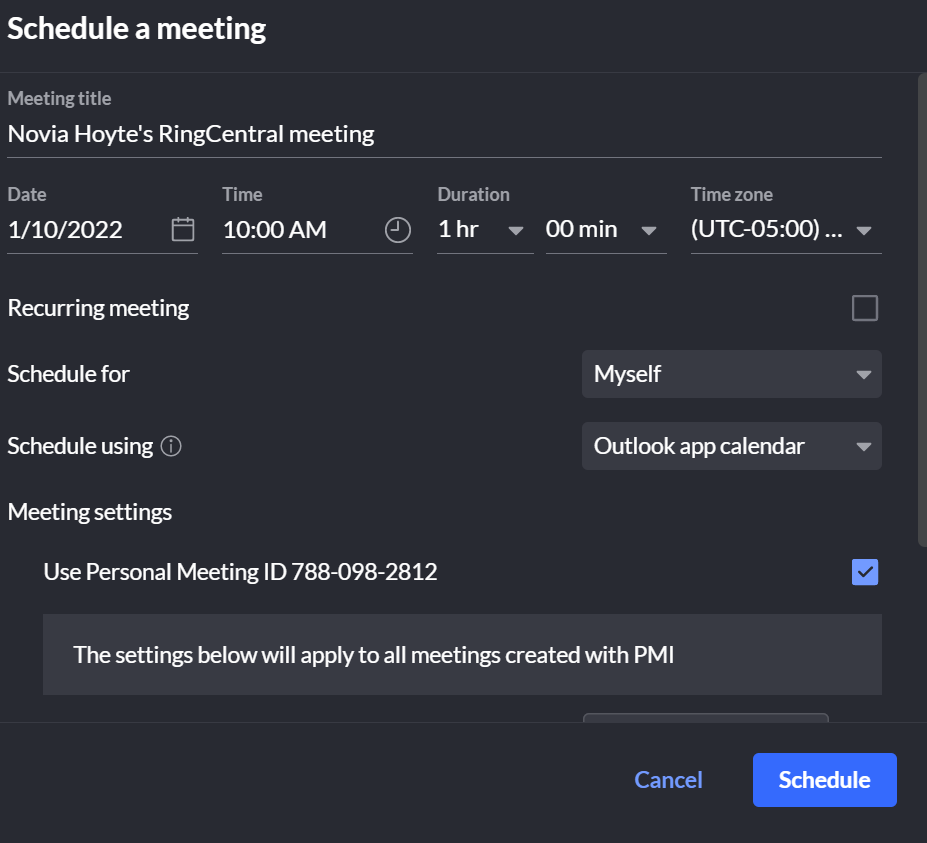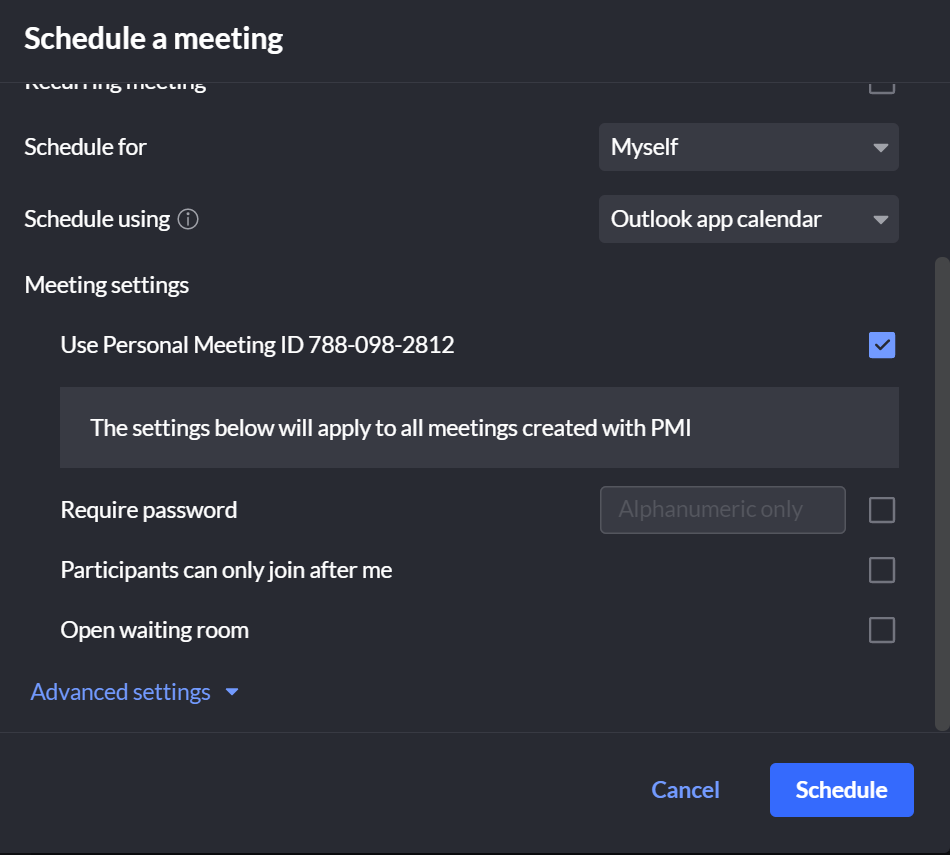 3. Click "Advanced Settings" to show each option here. Select whether you want your video camera ("Host") to be automatically on when you begin the meeting and whether you want your attendees' video cameras ("Participant") to be automatically on when they join the meeting. There's no right or wrong answer here; it's up to you what you prefer.
4. Select "Telephone and Internet Audio" as this gives participants the flexibility to use their computer's audio or to dial in by phone. Dialing in by phone can be the best audio experience if a user is in a low-bandwidth environment or if they have technical issues with computer audio.
5. Select "Enable joining before host" to allow meeting participants to enter the meeting room and get acclimated before the host joins (this is recommended). Select "Record the meeting automatically..." if you want the meeting to be recorded during the entire session (alternatively, you can leave this deselected and instead begin recording at any point while you're in the meeting if you'd like). NOTE: Meeting recording is not available from a mobile device, only from a computer.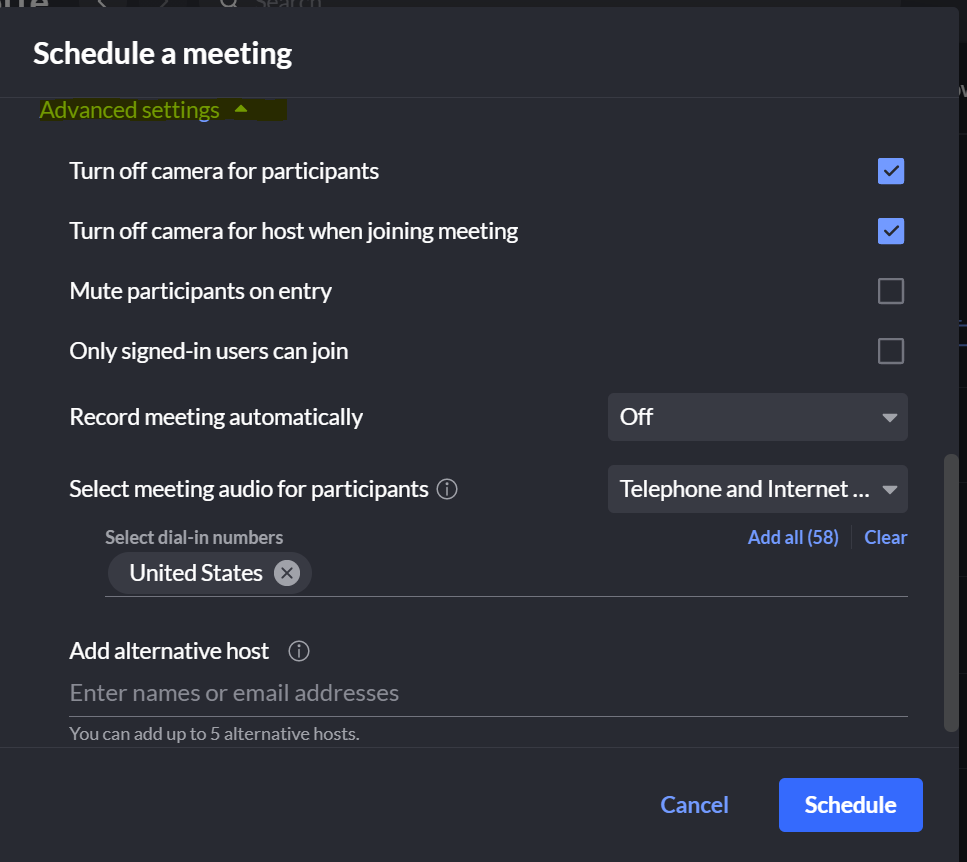 6. Click "Schedule."
Copy the meeting connection information and share with your students in MyCourses, Outlook, etc.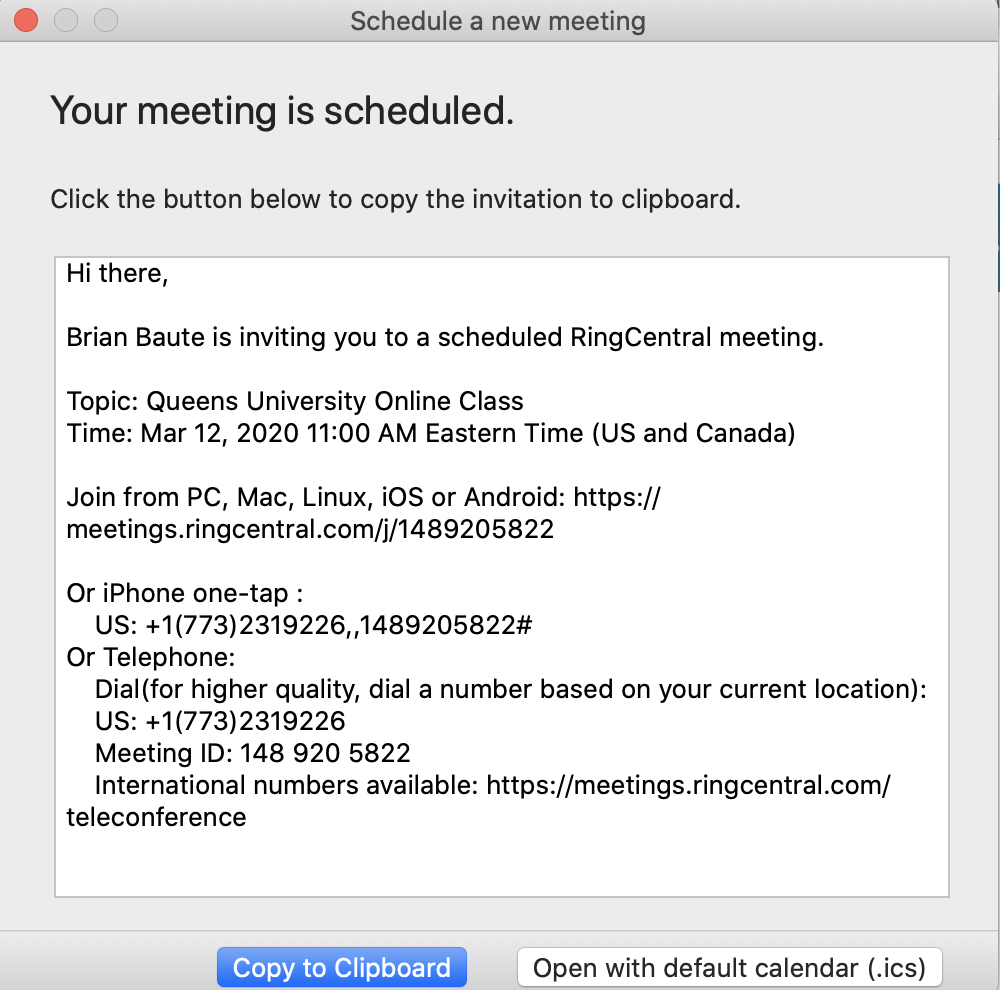 Related: read Hosting an Online Class or Meeting for step-by-step guidance on hosting your classes & meetings online.