Students: IT has implemented new printing devices and software on the entire campus. Your personal computer may have the old print queue installed named "Follow-Me-Printer on appprint01" which should be removed.
The new print queue is named "Follow-Me-Printer on appprint02" and can be installed using the directions found HERE after you have completed the removal instructions. 
Removing Printer Connection Mac OS All versions
1.) Open System preferences by clicking the Apple logo on the top left of your screen.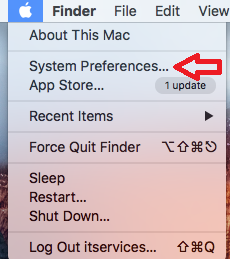 2.) Click Printers & Scanners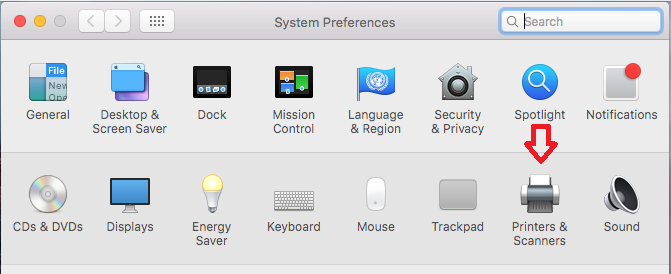 3.) Select the Follow-Me-Printer and click the minus(-) symbol.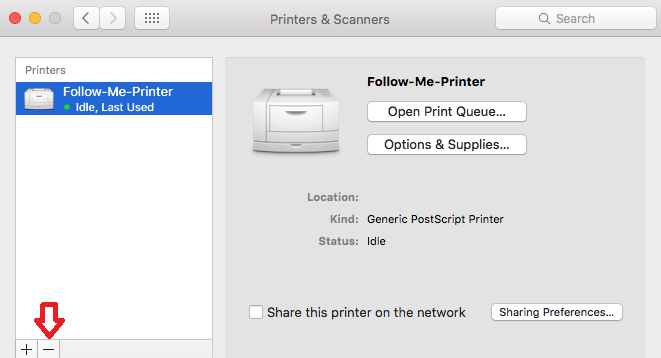 4.) Confirm the deletion by clicking Delete Printer, once complete you may proceed to installing the new Follow-Me-Printer HERE.